All-Inclusive HubSpot Onboarding Course
A step-by-step guide to launch HubSpot successfully for your company.


Learn how to launch HubSpot the smart way
WITH JOSH HARCUS

So you'd like to start with HubSpot? Awesome! Starting with HubSpot is one of the best ways
to get your business organized, do more with less manual time spent, and grow your business (even from scratch), but the process for getting started can feel daunting.
What tools should we start with? Which teams should we add? How much should we try to automate? How do we track our goals? When will we get Reporting & Dashboards to help run our business? How do I get my team bought in on this platform?
I'm going to help you cut through the confusion—to not only learn how to properly plan and launch HubSpot, but make sure quick wins are clear to gain buy-in from the rest of your team.
In HubSpot Onboarding Course, I'll walk you step-by-step through the entire process of getting launched on HubSpot. With high-quality videos (that aren't too long) and examples along the way, you'll have your new platform up and running in no time, so you can start growing and delighting your customers.
Your customers are waiting for you to help them.
Meet your course instructor
Hello, my name is Josh Harcus. I've helped over 50 companies get successfully launched on HubSpot. Here's how I can help you.
I've been helping companies launch HubSpot since 2013, beginning with our agency Hüify, which was rated #2 HubSpot Partner in the world for multiple years in a row.
But I didn't stop there! I've helped companies grow their revenue from optimizing their Marketing to Scaling their Sales to Streamlining their Service. Even wrote a book, "A Closing Culture: Your Marketing and Sales Process Is Broken. Here's How to Fix It." that became an Amazon Bestseller.
Throughout the course of analyzing, re-launching, and optimizing these companies, I've learned a lot about what works and what doesn't, how to grow within HubSpot, and which successes can and can't be replicated.
And over the past few years, I've applied a lot of what I've learned to help thousands of people (like you) get HubSpot up and running. Everything around technical difficulty, data issues, and culture changes that transparent measurement brings.
But in the process, I've also heard from many of those rolling out HubSpot that they need more than just technical help. They need guidance influencing their company that this is the right move, organizing systems, and scaling efforts across different departments (i.e. Marketing, Sales, and Service). They need a way to ask questions of other business professionals. They need someone who's been there and done it to help guide them through the whole process.

That's why I created the All-Inclusive HubSpot Onboarding Course, to help aspiring individuals learn from my successes—and failures—getting so many companies off the ground with HubSpot.

All-Inclusive HubSpot Onboarding Course gives you everything you need to start your company and team(s) on HubSpot successfully, including technical help, a marketing plan that works, ways to document you Sales and Service processes, and access to a community of others who are ready and willing to share their advice with you.

What you'll learn in All-Inclusive HubSpot Onboarding Course
HINT: MORE THAN JUST GETTING INTEGRATED IN A NEW SYSTEM
Across seven distinct course stages, you'll learn everything you need to know about planning, getting continual buy-in, and scaling HubSpot:
About Inbound & HubSpot
You'll gain a deep perspective on how and why Inbound works for both you and your customers—learning how to attract, engage, and delight your customers. Using HubSpot to manage and scale all of the efforts along the way.
Goal Setting and Scheduling
Getting your teams aligned starts by getting everyone on the same page with what direction you want to go. That unified goal will help everyone understand how they can contribute to the success of your business. I'll teach you how to create those goals with your team, and then how to make sure you schedule the time to accomplish them.
Account Overview and Tech Setup
We'll walk step by step through the technical setup, including evaluating current Growth Software used, Importing your data into HubSpot, and Specific team training.
Smarketing & Serve (Handoffs)
Secret to success between your growth departments (Marketing, Sales, and Service) is establishing Handoff Blueprints that everyone can work off of to know what is expected of them. Together we will create these handoffs, we will map your sales and service processes so they are documented.
Quick Wins
Gaining your teams' buy-in revolves around the initial traction that can be achieved in a short period of time. These "Quick Wins" will be the cornerstone that you can point to, showing how successful things have already been, and how great they will be the more your company relies on HubSpot as the source of truth for information and project execution.
Want to know more? Explore the full list of lessons 
Click the V button to view the full list.

How this course sets you up for success
STARTING HUBSPOT IS HARD WORK, BUT YOU'RE NOT ALONE
I know only too well how intimidating it can be to launch HubSpot when you haven't done it before. It took me a year and a half from when I first logged in to really get the hang of the platform 8 years ago.
I got stuck—a little bit stuck with the technical steps, but mostly? I was scared. I was scared of sounding foolish. I was scared I was doing it wrong.
I don't want you to feel that way. I want you to be excited that you're going to start utilizing HubSpot!
A big part of feeling excited, rather than scared, is knowing you have a place to go when you have questions or you need a little encouragement. All-Inclusive HubSpot Onboarding Course has built-in ways for you to get help, whether you're looking for feedback on your strategy, stuck with an editing problem, or you just need a little pep-talk before your big launch.
That's why I've set up three ways for you to get support:
Weekly office hours with Josh Harcus
Sometimes you just need to ask the teacher a question. That's why I host a weekly Zoom call that's only available to course students. Get your questions answered and learn from the questions of the other HubSpot Onboarding course students. The last four call replays are available inside the course.
All-Inclusive HubSpot Onboarding Project Timeline
This project timeline is a detailed list of all the tasks you and your team need to accomplish to get things setup in the right way.

Guide to HubSpot Academy
HubSpot has an awesome resource called the "HubSpot Academy" that is full of training and certifications your team will need to take. Without the direction of which training to take when, it can get overwhelming and hard to know what to do next. Throughout your training, I've outlined which certifications your team should take at exactly the right time. This will help you scale quickly as you desire to bring additional team members into the platform.

Marketing Hub
With Marketing Hub, all your marketing tools and data are on one easy-to-use, powerful platform. You'll save valuable time and get all the context you need to provide a personalized experience that attracts and converts the right customers at scale.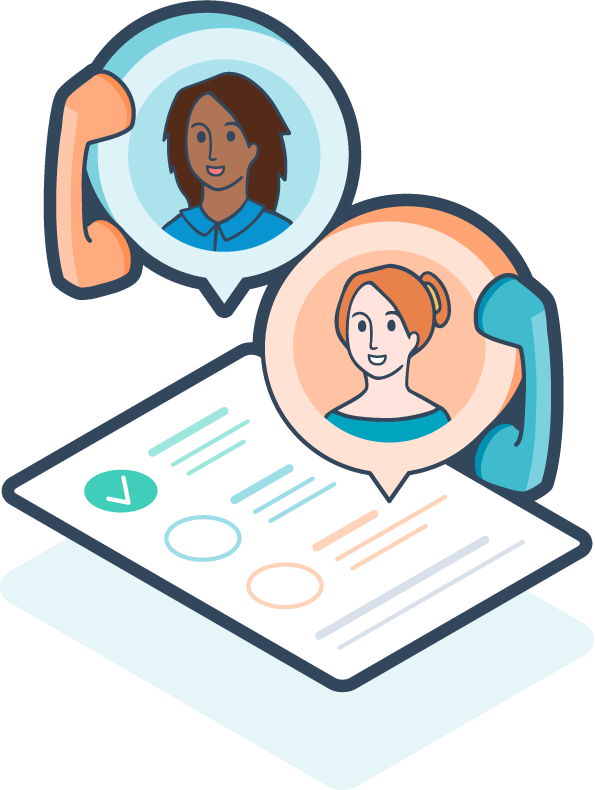 Sales Hub eliminates friction by bringing all your tools and data together on one easy-to-use, powerful CRM platform your whole team will love. Now you're freed up to focus on what really matters: your customers.

Service Hub
Service Hub connects all your customer service data and channels on one CRM platform, so you can easily support, retain, and grow your customer base. The result? Better customer service management, and delighted customers at every stage of the journey.

Check your inbox to confirm your subscription